Here we showcase how our Isedio floor jointing solutions have been used to simplify casting of industrial concrete floors, on projects around the world.
GPT Industrial Development – Glendenning, NSW, Australia
Isedio ArmourJoint and Connolly Expansion Joint Solutions from Leviat, have been chosen to ensure high-performance internal and external floor surfaces for GPT's latest warehouse development in Glendenning, NSW, Australia. The latest addition to GPT Group's expanding logistics portfolio, the new warehouse at Glendenning is located close to the M7 Sydney orbital road for convenient access to the city's arterial road network. The 16,000m² building will provide modern high bay storage facilities with a minimum 10.5m internal clearance, along with 7,000m² of external hardstanding.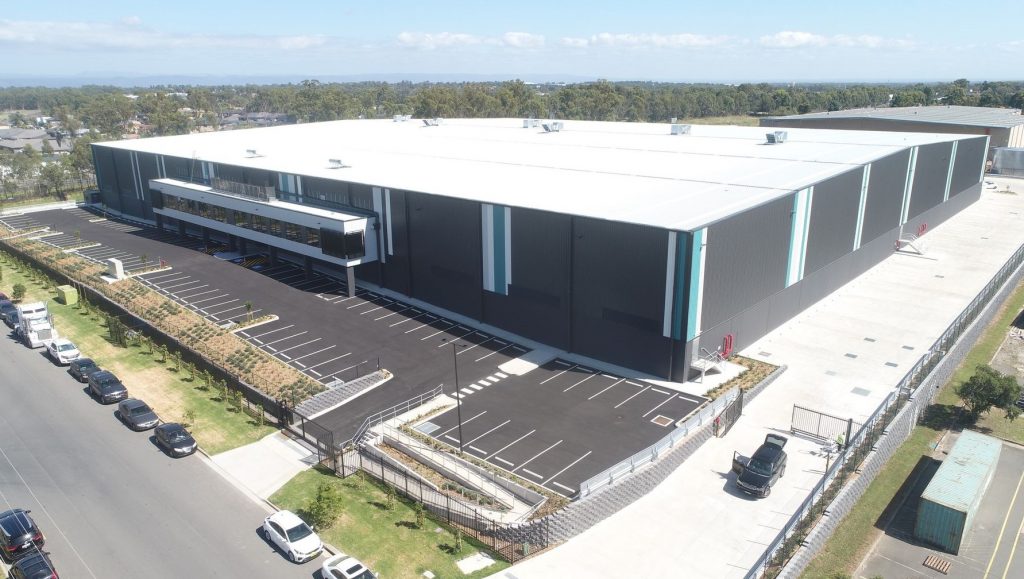 The Challenge
The challenge for Costin Roe (Engineer), Face Consultants (Flooring Consultants), and Head Contractor, Prime Constructions, was to provide cost-effective slab edge protection that would allow for load to be transferred between the slab sections, as well as bespoke jointing solutions for the external hardstand areas.
The Solution
Specialist concrete contractor, Conzpec, installed 1266 linear metres of Isedio ArmourJoint together with hybrid Connolly Construction Joint and Expansion Joint solutions, utilising the bespoke manufacturing abilities of the Isedio brand, together with Connolly Square Dowels and Sleeves, and rebate moulds to suit.
Prime preferred the solution offered by Leviat, as it included the popular Isedio ArmourJoint solution with adjustable divider plate which, due to its simple and effective design, made closing off the joint to the sub-base easy. Coupled with Leviat's ability to combine the expertise of two well-known brands to provide a bespoke joint solution that was quick and easy to install, this made for a seamless supply solution for the head contractor.